Online Promotion Company Jaipur, India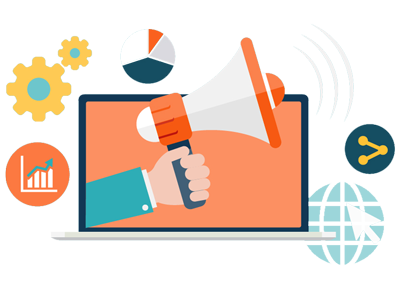 Hire Professional Partners to Market Your Brand
Having a website is not the end of the project but it is just the beginning of the task. You can never plan for more business if you cannot market your website in the right way. Online promotions by professionals are must for every business to create the right impact on the customers.
True Value Infosoft Pvt. Ltd is a web development company which focuses on delivering professional online promotion services. Our team of dedicated experts works on devising a customized plan keeping in focus the requirements of the client. Our marketing strategy promises to give a boost to your business as all our efforts are result oriented. We understand the need of proper analysis and planning for creating a creative online marketing plan and then executing it with highest efficiency with an aim to take your business to next level.
Our Plan for Online Success
Generate Quality Traffic on Your Site
Convert More and More Visitors into Customers
Strengthen the Customer Relationship
These three aims form the basis of every effort that our team puts in to bring online success for your business.
Technologies Used for Online Marketing
Some of the techniques used by our professionals for implementing online marketing include the following:
Search Engine Optimization (SEO)
Email Marketing
Web 2.0
eCommerce
Content Marketing
Social Media Marketing etc.

Our team works with complete dedication to make sure that your business enjoys maximum web potential.
Stepwise Procedure for Online Marketing

We have a highly organized process for promoting your business on internet which consists of the following steps:
Research of your business, competitors, market trends etc.
Analysis of the information that has been collected during the research.
Project planning to create a strategy specific to your business.
Using innovative ideas to create unique action plans.
Designing a complete campaign with different ways of marketing.
Implementing the plan.
Reviewing the results to gauge the success of plan.